Kink's Korner - The Year End Message 2009
Originally published in 2009 - boy was I angry this particular year. Good to read back and share my past Kink's Korner! This Kink's Korner gives you an insight on Book Three of 'A Trilogy of Affairs' - while it will be a while yet for Book Three, Book One, 'An Illegal Affair' is available on Amazon. Recent changes were made to the book. Those interested in a autographed copy should email me directly to marabelleblue@gmail.com
I also did not make any updates to my writings because it takes away the autheticity of how I felt in 2009 and also to see my growth in my writing style. Enjoy!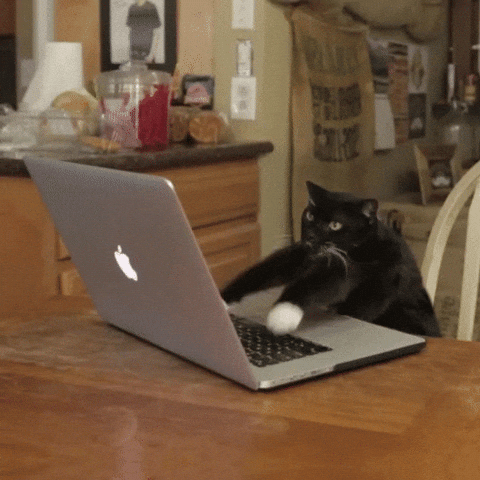 In my usual tradition since 2002, here I am writing this year's Kink~E Magazine's Year End Message.
This is my way of reflecting on the past year, projects I worked on that has improved my life or things I did that might have made it worse (if that's possible) and what made this year different from the year before.
The year started off with a big bang, literally. Cupid visited me in a way that I would have never imagined and what I thought would have been something lasting and beautiful ended by my own hands. Mountain Man, as I referred to him in my diary (for those of you that read ;-) ), was truly the most inspirational person I met in my life, but he was also the most foolish person I've met in my life.
I believe that every woman has their dream man in their mind. Not so much of the visual but more of the attributes that every individual man would possess that a woman would seek out. Still single and not happy about it all the time, I've been out with all different types of personalities. Some of them very good looking but full of themselves and some not so good looking and not much is happening in the brain department either. That's not to say that ugly men are dumb and good looking men are metrosexuals consumed with fashion more than the average woman, but this seems to be the "theme" in my life. For someone else it may be different and that's okay.
This would be the year that I would swear off relationships, well actually right before Thanksgiving, 2008 and yes I even wrote about it. I just started college again and my life was going to revolve on working on my magazine and concentrate on school. My life was going to be different. And it was. The place that I referred to as the "hell hole", my job, was the place I would meet and fall in love with who I dubbed as Mountain Man. I certainly didn't expect for what happen to happen, I didn't expect to fall in love, but heading to lunch, to meet a former friend, waiting for the elevator to head out, I didn't know that my life would change when those elevator doors open and there he was.
I won't dwell in this article why the relationship fell apart but for ONE of most obvious reason, it just did. Had he been honest with himself and made the changes he needed to make, maybe I would be writing a different article. But I'm not, which seems to be the recurring theme in my life as well.
The one thing that happened that seemed to be a blessing in disguise but not to my bank account was losing my job. Granted I was not happy there at all, mostly because I was forced to sit next to a psychotic person who had "single white female" issues and I worked for a bunch of self centered, egotistical people, whose lack of appreciation of a good worker went unnoticed. Did I care? Hells fucking yeah I did. It pissed me the fuck off that I went above and beyond the call of duty working directly for my boss, when in the end all I got was a bunch of shit in return.
Logically he probably thought I can find a job faster than she. On the other side of that logic, there were so many reasons that ran through my mind as to really why I was let go. Whatever the case was, it was disturbing to me that this man who came to my birthday party last year, who claimed that he would be lost without me, would just have me fired and sleep well at night. I think this because if it was out of his hands, he would have called to make sure I was all right.
LOL!! Who the fuck am I fooling? Maybe he would have not called, but it would have happened the way it did. I know in my heart this was all my [ex] boss' doing and I hope he's proud of himself. I've done some low thing in my life, yes, and I can use my alcoholic mind at the time to blame, but after eighteen years of sobriety…for me, there is just no excuse to be that low.
On a much more positive note as a result of losing my job, it gave me back my entrepreneur spirit. I was able to redesign my site. Make new business acquaintances and set a standard for myself in my business that I never thought I can personally have. School has become more important and more of a focus than just a place where I was going to after work. I feel that my priorities are back in order. And even though financially I'm not happy, spiritually I have never been freer. My creative juices have been on a roll.
With all that in mind, my heart is still broken and that will take some time to heal.
….And speaking of healing, as in my tradition that I make this long winded shout out list, thanking my friends for sticking by me within the year, I feel the need to make a much shorter list..the "Fuck You" list. Since my friends know who they are and they know I'm grateful for them, I think it's only fair that those that think they had one over on me should finally know exactly how I feel but shall remain nameless. Here we go!
To the one that said "what will I do without you" – You better hope that desk floats on that sinking ship you're on….
To "the Manager", hmmm what are you a manager of? Do you know what a manager is? In my DSM IV (the referral book used from the American Psychiatric Association) under the Personalities Disorders Section 301.81 Narcissistic Personality Disorder there are several descriptions of you. It reads "(7) lacks empathy: is unwilling to recognize or identify with the feelings and needs of others, (8) is often envious of others or believes that others are envious of him/her (I guess they don't look in the mirror that often) (shows arrogance, haughty behaviors or attitudes." Just a note, that none of these symptoms is from any kind of head trauma or substance abuse. Clearly you have issues. Especially since these symptoms derive from early childhood to adolescent. But I guess you can't teach an old dog new tricks, so here's a virtual kiss on the forehead and a big Fuck You.
And to the Manager's sidekick…damn that shit had to hurt when you found out your ex got married…what was that you said about him? He was the one that if you got really sick he would be there to take care of you. What will his wife think? I know I'm a bitch, kiss it and Fuck You!
And last but not least…the one we've all been waiting for…THE MASK.
Yes the one that "traumatized me" LOL! As I throw my hand on my hand, in despair. OK let me stop. Look the girl is sick in the cabaza. I would quote the DSM IV but then I would be quoting the whole book (Anti Social/Schizoid/Paranoid/Borderline Personality Disorder and not to mention a Psychopath!) and I don't have all day for that. LOL I will say this, I have worked with some characters in my day and I'm not saying that my personal work etiquette is all perfect and proper but I have a way of working that I like to make my environment fun and a happy place to be. I don't like working with liars, especially those that make me out to be like I'm a malicious person at their expense to look good. What bothered me even more was that when we moved to another floor I specifically requested that she sit near me because I felt she was away from all the other drama the woman at that place imposed. I would have been safer with Satan sitting near me. And with all of that Mz. Mask, "Satan" and I say, kiss this and Fuck You! (Oh wait I forgot that rugs are your flavor – why were you ashamed of that again???)
LOL I know I'm wrong LOL but all of you reading this are laughing. LOL!!
And…on a worldly note, let us remember those who have departed 2009:
Ricardo Montalban Bob May David "Fathead" Newman Kay Yow Billy Powell Clint Ritchie Brad Van Pelt Socks (the White House Pet) Paul Harvey Ron Silver Natasha Richardson Les Paul Brittney Murphy and…Michael Jackson
And my own personal notable death, my cat Gracie, who lived 19 long years of hearing all my tantrums.
The ending of my job was the beginning of a new me, a new Kink~E Magazine and a new life. Things are happening for me that I can't believe would ever happen in my life. It feels good to sit behind my own desk and look out my own window and see light, most importantly, it feels good to gain the respect I worked so hard to achieve. Overall, what I know to be true is who I am and how I represent myself. People that know me know I work hard. If someone asks me to help them, I will help them to the best of my ability. Nothing has ever been served to me on silver platter and everything I own, I own it because I worked for it.
To celebrate the New Year for most of us is to remember everything that happened the year before. Remembering the good and the bad, and remembering that we don't have to repeat the same mistakes and there's always room for improvement (for some of us at least LOL).
I'm looking forward to 2010 and all that it has to offer. I hope all of you stay with me and enjoy the new things that Kink~E Magazine will offer and everything else that will follow along with it. Next year I will be celebrating a milestone, better believe that party will make Page 6. ;-)
Happy New Year!